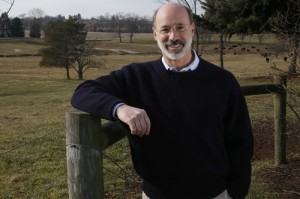 In a response to Gov. Tom Corbett's implementation of Healthy PA, Governor-Elect Tom Wolf named Estelle Richman to his transition team as the Medicaid Advisor.
Wolf's naming of a specific Medicaid Advisor is indicative of his outspoken opposition to Corbett's plan.
Richman is an experienced public servant having served as the COO of HUD under President Obama, Secretary of the PA DPW from 2003-2009, Managing Director for the City of Philadelphia, Director of Social Services for the City of Philadelphia and Philadelphia Commissioner of Public Health.
"Ensuring that all Pennsylvanians have access to quality, affordable health care is one of my top priorities, and we can achieve this by fully expanding Medicaid," Wolf stated.
"Secretary Richman's experience and expertise will be crucial to moving toward full Medicaid expansion, which is both the right thing to do for thousands of Pennsylvanians and their families and the right thing to do for the economy."