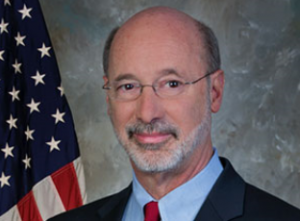 Well, it's finally happening.
Governor Wolf is abandoning Gov. Corbett's private HealthyPA plan in favor of the federal Medicaid expansion.
"Today is the first step toward simplifying a complicated process and ensuring hundreds of thousands of Pennsylvanians have greater access to the health insurance they need," said Governor Wolf. "Our approach will alleviate confusion, remove unnecessary red tape, and streamline the system so that people can see a doctor when they are sick and health care professionals have more time to concentrate on providing quality care."
According to the Governor's office, the transition has been set up so that no coverage plans will be immediately affected but that the DHS will streamline the private system into the Medicaid system over time.
"We are committed to ensuring an orderly and efficient transition for every Pennsylvanian receiving health care coverage through the commonwealth," said DHS Acting Secretary Ted Dallas. "We are already at work making changes to our eligibility systems that will take effect this spring. This will enable us to transition individuals participating in the General Assistance and SelectPlan programs to the new health plan."
HealthyPA was Governor Corbett's solution to expanding healthcare coverage without expanding Medicaid. Wolf pledged throughout the campaign that he would switch the system to the Medicaid expansion as designed under the Affordable Care Act. Now that process is under way.