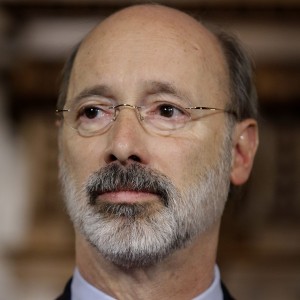 It's doubtful anyone predicted the first fight of the Wolf Administration would be over the Open Records Director.
One of Governor Tom Corbett's final acts in office was appointing Erik Arneson to Director of the Office of Open Records. On new Governor Tom Wolf's second day in office, he rescinded more than two dozen eleventh-hour appointments by his predecessor, including Arneson.
"If this action is allowed to go through it will completely obliterate the independence of this office forever," Arneson said while inside the Harrisburg office.
In what Senate Republicans have called an "attempted removal," Arneson has vowed to continue to show up for work and serve his post.
Although Wolf spokesman Jeff Sheridan has not indicated that Arneson will be barred from  coming into the office, he has said that Arneson is 'not executive director anymore.'
According to the York Daily Record, Wolf was quoted saying that the dispute was a 'gift.'
If "we want to have a fight on this, I'm happy to go to the people, and say, 'This is where I stand,'" Wolf said.