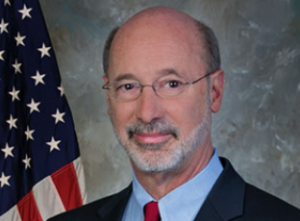 A very important person won't be at the VIP-ridden weekend of parties known as PA Society.
According to Jan Murphy of the Patriot-News, Governor Tom Wolf will be staying in the Keystone State during the weekend of PA Society.
This will be the second straight year Wolf has passed on the event, as he cited the budget stalemate as a reason not to go in 2015.
While the Governor will still donate $10,000 to the Pennsylvania Society Scholarship Program, he intends to be in Philadelphia that Saturday night.
In fact, Gov. Wolf will be co-sponsoring the Pattison-Leader Ball in Philadelphia where he'll discuss the future of politics and policy with some young Pennsylvanians.
If you're in need of more information on PA Society, we compiled a timeline last year.