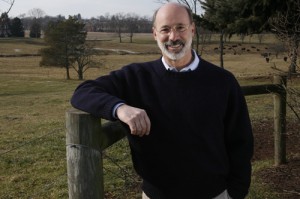 You're not really up and running anymore until you have a website.
Now, Governor-Elect Tom Wolf's Inaugural Committee has theirs.
The group announced the launch of WolfInauguration.com today.
"This site will allow Pennsylvanians to sign up to volunteer to help with inaugural activities and receive email news updates, as well as provide information about the inaugural schedule of events and ticketing," said Wolf Inaugural Committee Co-Chair Reid Walsh. "This will allow people from across Pennsylvania to become involved in the process and learn more about the events surrounding the inauguration."
They stated that information about scheduling and tickets will be released shortly. The event is scheduled for January 20, 2015.