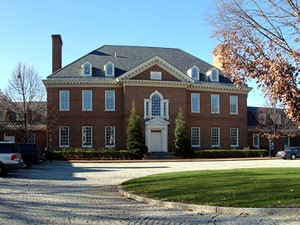 On Thursday, Governor Tom Wolf submitted 17 executive nominations to the Pennsylvania State Senate for consideration. Of the 17 nominations, only 5 are to fill vacant seats while the remaining 17 will replace nominations made by former Governor Tom Corbett and recalled by Wolf earlier this year.
"Today, I presented 17 executive nominations to the State Senate for consideration and I look forward to the quick advancement of these qualified candidates," Wolf said. "Earlier this year, I recalled 25 executive nominations after the previous governor made the nominations on his way out the door."
"Senator Corman and I worked together on a compromise to ensure that we advanced highly qualified candidates to fill these positions," Wolf said. "After conversations with Senator Corman, we agreed that 13 nominations recommended by the Senate would proceed and I would submit 12 nominations of my choosing."
"This was a fair process, and I appreciate Senator Corman's willingness to work together to achieve a compromise," Wolf said.
The nominations include:
BOARD OF GOVERNORS OF THE STATE SYSTEM OF HIGHER EDUCATION
Cythina Shapira
Pittsburgh
BOARD OF GOVERNORS OF THE STATE SYSTEM OF HIGHER EDUCATION
Donald Mayer
Chambersburg
BOARD OF GOVERNORS OF THE STATE SYSTEM OF HIGHER EDUCATION
Leslie Anne Miller
Bryn Mawr
BOARD OF GOVERNORS OF THE STATE SYSTEM OF HIGHER EDUCATION
Dr. Audrey Bronson
Philadelphia
BOARD OF TRUSTEES OF THE UNIVERSITY OF PITTSBURGH OF THE COMMONWEALTH SYSTEM OF HIGHER EDUCATION
Kevin Washo
Philadelphia
BOARD OF TRUSTEES OF TEMPLE UNIVERSITY OF THE COMMONWEALTH SYSTEM OF HIGHER EDUCATION
Ronald Donatucci
Philadelphia
COUNCIL OF TRUSTEES OF CALIFORNIA UNIVERSITY OF PENNSYLVANIA OF THE STATE SYSTEM OF HIGHER EDUCATION
Larry Maggi
Washington
COUNCIL OF TRUSTEES OF CALIFORNIA UNIVERSITY OF PENNSYLVANIA OF THE STATE SYSTEM OF HIGHER EDUCATION
Sarah Cassin
Camp Hill
COUNCIL OF TRUSTEES OF CALIFORNIA UNIVERSITY OF PENNSYLVANIA OF THE STATE SYSTEM OF HIGHER EDUCATION
James Davis
Brownsville
PENNSYLVANIA BOARD OF PROBATION AND PAROLE
Leo Dunn
Harrisburg
PENNSYLVANIA BOARD OF PROBATION AND PAROLE
The Honorable Lydia Kirkland
Philadelphia
PUBLIC EMPLOYEE RETIREMENT COMMISSION
Joan Stern
Philadelphia
PUBLIC EMPLOYEE RETIREMENT COMMISSION
Janet L. Yeomans
Philadelphia
STATE BOARD OF EDUCATION
Dr. Pamela Gunter-Smith
York
STATE BOARD OF EDUCATION
Jean Jones
Meadville
STATE BOARD OF MEDICINE
John Mitchell
Newtown Square
STATE BOARD OF MEDICINE
Sherri Luchs
Harrisburg