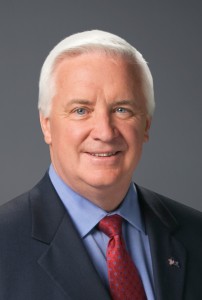 This election season, YouGov, in association with the New York Times and CBS News have been conducting their own surveys of the various Gubernatorial and Senate races this November.
The latest YouGov poll shows Tom Wolf with a 47% to 38% lead, or 50% to 41% when leaners are included.
These results, like the previous Quinnipiac Poll, show a narrowing of Wolf's lead. Last month, YouGov showed him with an eleven point advantage over the Governor.
YouGov found an especially large gender gap. The Democratic nominee leads among women by a 51 to 29 margin while Gov. Corbett is ahead among men 47 to 42.
Meanwhile, Independent voters favor Corbett (42-38) while moderate voters favor Wolf (58-21).
Among age groups, Wolf is ahead among all subsets except voters 65 and older. This could represent a silver lining for Tom Corbett as older voters are the most reliable voters.
Finally Wolf holds a one-point advantage, 43% to 42%, among white voters. The Democrat has a 74% to 8% margin among black voters.
YouGov uses an unique methodology but were judged to be the second-most accurate polling firm in the country after 2012.
They surveyed 3,283 respondents from September 20th to October 1st. The margin of error is plus or minus 2%.