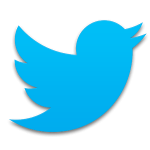 In which we localize a Washington Post feature from this morning.
Governor Tom Corbett
14 days until the Budget Deadline: http://www.facebook.com/#!/notes/governor-tom-corbett/on-the-budget-negotiations/126887894059041

— Governor Tom Corbett (@GovernorCorbett) June 16, 2011
State Treasurer Rob McCord
Had a great time speaking @PhillyTechWeek with @BFTP_SEP about creating the jobs of the future. #ptw13 pic.twitter.com/z87VvM0PRS

— Rob McCord (@RobMcCordPA) April 26, 2013
Auditor General Eugene DePasquale
March Madness begins today.

— Eugene DePasquale (@DePasqualePA) March 18, 2010
Attorney General Kathleen Kane
Visit my campaign website http://ow.ly/4RDtG

— Kathleen Kane (@KathleenGKane) May 10, 2011
Senator Bob Casey, Jr.
Today's employment report shows that the PA economy continues to recover. Unemployment dropped to 7.5 percent: http://1.usa.gov/mIOzjk

— Senator Bob Casey (@SenBobCasey) May 19, 2011
Senator Pat Toomey
Listen to Senator Toomey on WPHT radio with Dom Giordano at 6:30 PM EST tonight http://bit.ly/eOhFto #sentoomey

— Senator Pat Toomey (@SenToomey) January 10, 2011
House Speaker Sam Smith
*No Twitter
House Majority Leader Mike Turzai
The Pennsylvania House of Representatives just passed by a vote of 129-68, the first bill this session to head to Governor Corbett, HB 377.

— Rep. Mike Turzai (@RepTurzai) April 13, 2011
Senate President Joe Scarnati
Former Cameron County Commissioner Tony Moscato to be my next Gaming Board appointment

— Senator Joe Scarnati (@senatorscarnati) February 4, 2011
Senate Majority Leader Dominic Pileggi
On this short podcast, I discuss some of the opportunities and challenges facing Pennsylvania in 2011 (MP3): http://bit.ly/bkf3Xs

— Sen. Dominic Pileggi (@SenatorPileggi) November 9, 2010
Senate Minority Leader Jay Costa
*No Twitter