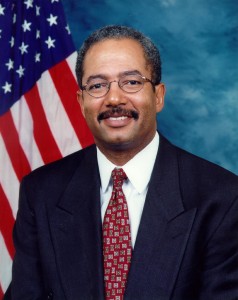 On Tuesday night, Congress announced that they agreed to a deal on the federal budget although if you were watching Pennsylvania's congressional delegation you can be forgiven for missing that news.
Of the 20 Representatives and Senators from the state, so far only two have released official statements. Interest groups, however, have not been as shy in letting their opinion be known.
The Deal
The budget agreement was negotiated by Senate Budget Committee Chairwoman Patty Murray (D-WA) and House Budget Committee Chairman Paul Ryan (R-WI).
According to Erza Klein of the Washington Post, the deal amounts to an $85 billion change to the budget. $45 billion of 2014 sequestration cuts will be eliminated along with $20 billion of sequestration cuts in 2015. There will also be $20 billion in deficit reduction. The easing of sequestration cuts will be divided evenly between defense and discretionary spending.
The Reaction
Congressman Chaka Fattah (D-Phila.), who serves on the House Appropriations Committee was the first to declare his support of the deal.
"Today's budget deal signifies critical progress in Congress. While not perfect, I join with President Obama in commending the budget conferees for reaching a compromise that-most importantly-reverses parts of the destructive sequester cuts," Fattah said. "This agreement points a way forward, while ending the cycle of short-term budgeting and removing the threat of another government shutdown."
Rep. Charlie Dent (R-Lehigh), who was a vocal proponent among Republicans for striking a deal during the government shutdown, also announced that he is backing the agreement.
"This solid, modest budget agreement represents significant progress in demonstrating to the American people that Congress has the capacity to govern," Dent said.
"Is this an earth-shattering grand bargain? No, but it does represent an important bipartisan understanding that in a divided government, where no one party controls both the legislative and the executive branches, progress must be incremental and compromise is necessary to keep the nation functioning," he stated. "In that regard, this is an important agreement."
The PA chapter of the conservative group Americans for Prosperity, however, is urging their members and the state's citizens to fight the passage of the compromise.
"As a working mother, I am shocked the Congressmen and women who voted to cut spending would consider going back on their promise to us," said Jennifer Stefano, State Director of Americans for Prosperity. "The American people demanded, and were promised, reasonable spending limits. Politicians choosing to go back on their promise will be held accountable for their actions."