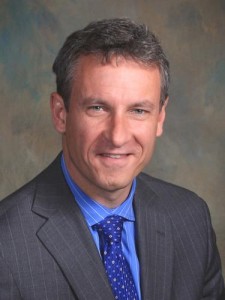 As a half-dozen hopefuls prepare for the 2016 Democratic Senate primary, state lawmakers in the party are starting to line up and take sides. First up: Matt Cartwright, Democratic Congressman from PA's 17th district.
According to Laura Olson of the Morning Call, Cartwright is hosting a fundraiser for Sestak in Scranton next month. Tickets to the Sept. 3 event start at $250 per person, according to an invitation obtained by Olson.
Sestak was an early supporter of Cartwright when he ran against incumbent Rep. Tim Holden in 2012.
"Joe Sestak will be a great senator," Cartwright told the Morning Call. "He's an independent thinker who will not go along to get along."
"Joe is one of those people where he doesn't forget a friend."
Cartwright said that Sestak was one of the first big-name politicians to support his 2012 congressional campaign.  
"I could count on one hand the number of established politicians who were endorsing me," Cartwright said. "Joe was right there from the beginning… [he] is one of those people where he doesn't forget a friend."
Many Democrats, including Sen. Bob Casey, have avoided taking sides so far. Katie McGinty, Gov. Wolf's former Chief of Staff who entered the race earlier this month, has a handful of endorsements. Congressmen Bob Brady and Mike Doyle have said they would support McGinty's candidacy.
Sestak's campaign would not comment on the endorsement but thanked Cartwright for hosting the event.
"While we do not comment on specific events, Admiral Joe Sestak has and always will appreciate support from anyone who believes the people of Pennsylvania are the first priority — and Congressman Cartwright, among others, has been one of them," Sestak spokeswoman Danielle Lynch said in a statement.