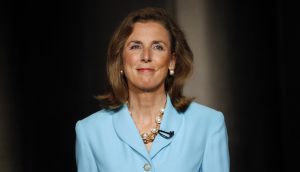 The battle for control of the Senate will be close.
If the Democrats hope to win back the majority, though, Pennsylvania will be a key part of their effort. That's according to Harry Enten of FiveThirtyEight, who wrote a terrific preview of Tuesday's contested Senate contests.
"Yet another seat won by a Republican in a midterm election that will be harder to hold in presidential year. (Are you noticing a trend?) Republican Sen. Pat Toomey is one of the most conservative senators in Congress, despite representing a state that tends to vote Democratic in presidential elections," Enten writes. "Beltway Democrats were able to get their preferred candidate, Katie McGinty, through a competitive primary, but the race between McGinty and Toomey was neck-and-neck through early October. Since then, however, McGinty has opened a small lead in almost every poll. Toomey has had his hands full with Trump, trying to keep his distance without outright disavowing the GOP nominee."
Enten then identifies McGinty's home county of Chester as a spot to watch.
"McGinty, on the other hand, is probably going to be helped by Clinton, who is a favorite to win the state. Watch Chester County in the southeast part of the state. Chester County traditionally votes Republican, but Clinton is expected to overperform there. Toomey may need some ticket-splitting in that county to win the state."
Additionally, as we've noted, Chester is the sole GOP county that has seen Democrats gain in voter registrations.
A legitimate battleground, Pres. Obama won it in 2008 but lost it in 2012, Chester is a county to keep an eye on in every statewide race Tuesday night.