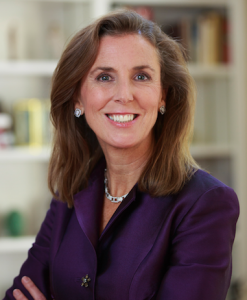 Katie McGinty is retaining her lead over Sen. Pat Toomey.
That's the finding of the latest Franklin & Marshall Poll, which has the Democrat ahead 41% to 35% among likely voters.
That six point lead is one point better than it was last month.
Among registered voters the race is closer, with McGinty at 36% and Toomey at 31%.
For the first time, Libertarian Party nominee Edward Clifford was included in the F&M survey and he garnered 2% support with likely voters.
Approval and Favorables
Senator Toomey's job approval numbers are nearly identical to last month with 29% approving (5% excellent, 24% good) and 52% disapproving (20% poor, 32% fair).
Similarly, his favorables were barely different with 30% (13% strongly, 17% somewhat) having a positive opinion of the incumbent and 39% (22% strongly, 17% somewhat) having a negative view.
Meanwhile, McGinty's name recognition went up with as now 33% (10% strongly, 23% somewhat) have a positive view of her and 33% (21% strongly, 12% somewhat) have a negative opinion.
Only 31% believe the Senator deserves a second term while 49% say it's time for a change.
Demographics
The Democratic nominee is ahead among the following groups: liberal (83/1), Democrats (71/5), under 35 years old (64/9), Allegheny residents (63/10), unaffiliated with a religion (59/16), single, never married (57/10),  Philadelphia residents (56/13), Northeast residents (53/26), those who don't own a gun (51/28), moderates (49/23), Southeast residents (48/35), nonwhites (47/12), those who aren't born again Christian or Fundamentalist (47/29), those making more than $75,000 a year (46/35), those with a college degree (45/35), not currently married (44/32), those making less than $35,000 a year (43/32), females (42/32), part-time employees (42/33), those with some college (41/32), full-time employees (41/34), whites (41/36), retirees (41/37), males (40/38), 35-54 year olds (36/35), those making between $35,000 and $75,000 a year (35/34) and independents (34/27).
The two nominees tied with: those over 55 years old (40/40).
Meanwhile, Senator Toomey is ahead among the following groups: Republicans (70/9), conservative (66/7), born again Christian or Fundamentalist (55/19), Northwest residents (49/30), Central residents (48/25), Protestants (45/28), gun owners (43/27), high school graduate or less (41/32), married (40/37), Catholic (40/39) and Southwest residents (38/24).
Conclusion
There are still many undecided voters left in this contest. For example, 40% of nonwhite voters are unsure in this race. Given the fact that blacks have voted overwhelmingly Democratic for decades now, it seems safe to say these votes will go to McGinty.
Toomey, however, is also underperforming among one of his key demographics. Just two-thirds of conservatives are backing him. This may be the result of distancing himself from Donald Trump. It would be ironic if after running to the center for months, the Senator turned to his base in order to win the race.