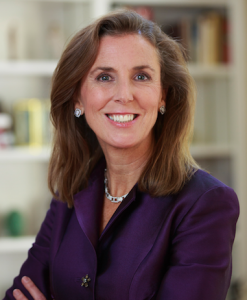 As Katie McGinty's campaign for U.S. Senate goes into its fifth week, endorsements continue to snowball for her.
A host of elected officials in the Pittsburgh area announced their support for McGinty on Friday, including Pittsburgh Mayor Bill Peduto, Congressman Mike Doyle, PA Senate Democratic Leader Jay Costa and House Democratic Leader Frank Dermody, among many others.
Peduto said McGinty is an "extremely well-qualified" candidate, while Doyle lauded her for standing up for the middle class and manufacturing jobs in the state.
McGinty was on hand to accept their endorsements after being invited to walk in the city's Labor Day Parade by the United Steelworkers union, according to a Tribune Review report.
"Pittsburgh, Allegheny County and Western Pennsylvania have received national acclaim because these leaders are working together to grow the economy and rebuild the middle class," McGinty said. "They have a progressive vision for the region and work collaboratively to get things done. I'm a problem solver, and their approach to governing is the same approach that I want to take to Washington."
Some news outlets have speculated her late entry into the Senate race may doom her campaign, with Sen. Pat Toomey and Joe Sestak stockpiling money and support since Toomey's election over Sestak in 2010. McGinty stepped down as Gov. Tom Wolf's chief of staff at the beginning of August to pursue Toomey's seat in the U.S. Senate.
McGinty should be able to make up financial ground on Sestak – the former congressman raised only $728,000 in the second quarter of the year – but may have trouble catching up to Toomey, who is sitting on more than $8.3 million for his re-election bid.
The full list of McGinty Allegheny County endorsers is included below:
Elected Officials
Congressman Mike Doyle
Allegheny County Executive Rich Fitzgerald
Mayor Bill Peduto
Senate Minority Leader Jay Costa
House Minority Leader Frank Dermody
State Senator Jim Brewster
State Senator Wayne Fontana
State Representative Tony DeLuca
State Representative Paul Costa
State Representative Dom Costa
State Representative Dan Deasy
State Representative Ed Gainey
State Representative Mark Gergely
State Representative Bill Kortz
State Representative Joe Markosek
State Representative Dan Frankel
John DeFazio, Allegheny County Council
Mike Finnerty, Allegheny County Council
Nick Futules, Allegheny County Council
Bob Macey, Allegheny County Council
Chuck Martoni, Allegheny County Council
John F. Palmiere, Allegheny County Council
Bruce Kraus, Pittsburgh City Council President
Dan Gilman, Pittsburgh City Council
Theresa Kail-Smith, Pittsburgh City Council
Daniel Lavelle, Pittsburgh City Council
Corey O'Connor, Pittsburgh City Council
Natalia Rudiak, Pittsburgh City Council
Local Democratic Chairs
Nancy Mills, Allegheny County Democratic Committee
Austin Davis, Vice Chair, Allegheny County Democratic Committee
Marianne Conley, Baldwin Borough Democratic Committee
Jane Braunlich, Bellevue Democratic Committee
Reno Virgili, Bethel Park Democratic Committee
William Zachery, Braddock Democratic Committee
Tom Kosmala, Bradford Woods Democratic Committee
Joseph R. Kleppick, East McKeesport Democratic Committee
Norma Jean McCuen, Findlay Township Democratic Committee
Reid Goldberg, Fox Chapel Democratic Committee
Jim Vitale, Moon Democratic Committee
Michele Zmijanac, Mt. Lebanon Democratic Committee
Shannon Barkley, O'Hara Township Democratic Committee
Orelio Vecchio, Pitcairn Democratic Committee
Tonya Payne, Pittsburgh 1st Ward Democratic Committee
Fred Wilburn, Pittsburgh 3rd Ward Democratic Committee
Walter Anderson, Pittsburgh 5th Ward Democratic Committee
Jeanne Cark, Pittsburgh 7th Ward Democratic Committee
Vanessa Turpin, Pittsburgh 8th Ward Democratic Committee
Ron Deutsch, Pittsburgh 9th Ward Democratic Committee
Bob Palmosina, Pittsburgh 20th Ward Democratic Committee
Terry Matuszak, Pittsburgh 30th Ward Democratic Committee
Bobby Grieco, Pittsburgh 32nd Ward Democratic Committee
John Wovchko, Robinson Township Democratic Committee
Frances M. Salachup, Ross Township Democratic Committee
Dave Buchewicz, South Park Township Democratic Committee
Frank Zieger, Stowe Township Democratic Committee
William Kelly, Turtle Creek Democratic Committee
Angie Gialloreto, Wilkins Township Democratic Committee
Pennsylvania Democratic State Committee
Joan Buchewicz
Barbara Ernsberger
Rob Frank
Mary Gibson
Jessica McCurdy