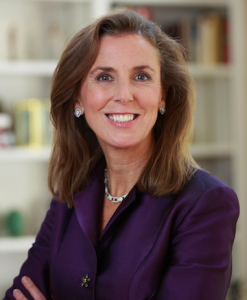 Katie McGinty has been given an enormous opportunity to jump-start her campaign for PA Sen. Pat Toomey's seat.
On Thursday night, McGinty will speak to nearly 5,000 delegates at the Democratic National Convention in Philadelphia and tens of millions of viewers watching from across the country in the biggest moment of her campaign, and surely the biggest speech of her life.
"This year's Democratic National Convention is particularly special for me since it is taking place in my hometown of Philadelphia, a city that represents the values that make our country great: diversity, equality, hard work and caring for each other," McGinty said in a statement. "I look forward to highlighting the clear choice facing voters in this election between the Democratic vision of expanding opportunity and bringing people together versus the divisive, anti-middle class policies championed by the Trump-Toomey ticket."
McGinty will have a chance to woo donors nationwide, with Toomey rated as one of the most vulnerable senators up for re-election in a year where Democrats feel they can regain the upper legislative chamber.
McGinty will be one of the biggest names to speak on Thursday and is expected to start around 6 p.m. The night, and convention, will culminate in a speech from Hillary Clinton to accept the Democratic Party's nomination for president, after an introduction by her daughter Chelsea.