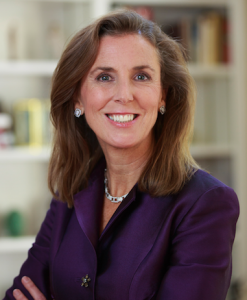 The race for the Democratic nomination for U.S. Senate is on.
One day into her campaign for U.S. Senate, Katie McGinty has her first major endorsement.
The United Steelworkers are backing McGinty to replace GOP Sen. Pat Toomey next November, making a "rare exception" to support Gov. Tom Wolf's former chief of staff before the Democratic primary in May.
"Pat Toomey is out of touch with the hard working citizens of this Commonwealth, and we see McGinty as a fresh voice for workers capable of cutting through the D.C. gridlock," USW District 10 Director Bob McAuliffe said.
The USW will run a "full-scale campaign operation" to support McGinty in her race against former Congressman Joe Sestak, which will highlight Toomey's "extremist views" against McGinty's "common sense approach" to the problems facing working families in PA.
"The USW is proud to endorse Katie McGinty for U.S. Senate," USW International President Leo W.Gerard said. "She has been a tireless advocate for workers' rights and protections. Pennsylvania needs an honest, hard-working senator with high ethics and principled positions to represent us in Washington, and Katie is the right person at the right time."
Not a bad start for the former DEP Secretary and Clinton White House official.