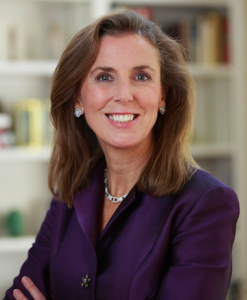 Katie McGinty has retaken the lead.
That's the conclusion of the new Monmouth University Poll, which found McGinty with 45% compared to Sen. Pat Toomey's 41%. This survey included Libertarian Party nominee Edward Clifford, who got 6%.
This is the first Monmouth survey of PA, which is regarded by FiveThirtyEight as one of the best pollsters in the nation.
Demographics
There are many demographic similarities between this race and the presidential contest.
First of all, Toomey leads among independents (41/29) while McGinty is ahead with moderates (50/33).
The GOP nominee is of course the choice of Republicans (81/7) and conservatives (67/20) while the Democratic nominee is the preferred selection of Democrats (85/9) and liberals (76/15).
There is a significant gender gap in this race as well with McGinty ahead with females, 51% to 37%, and Toomey ahead with males, 45% to 39%.
McGinty, though, actually leads both with 18-49 year olds (45/37) and those over 50 (46/45). Similarly she has the advantage with those that have graduated college (47/41) and those that have not (43/41).
Additionally, all three incomes groups (<$50K, $50K-$100K, >$100K) favor McGinty by margins of 48% to 38%, 45% to 41%, and 47% to 40% respectively.
Finally, there was another enormous racial gap. Toomey leads by five among whites (45/40) while McGinty is ahead by fifty-three among blacks, Hispanics and Asians (71/18).
Favorables/Approval
32% of respondents have a favorable opinion of Senator Toomey against 30% that have an unfavorable opinion. 38% have no opinion.
On the other hand, 27% have a favorable opinion of Katie McGinty while 17% have an unfavorable opinion. 56% have no opinion.
On the question of Toomey's job approval, 43% approve while 35% disapprove. 22% have no opinion.
The Top of the Ticket
Monmouth asked whether each candidate was supportive enough, too supportive or the right amount of supportive of their presidential candidate. This information could've been particularly helpful to Pat Toomey, who has struggled to deal with Donald Trump. Unfortunately for him, the results didn't have any clear answers.
15% feel Toomey has been too supportive, 19% say not supportive enough, 28% responded the right amount, while the plurality of 38% went with don't know.
Voters were asked the same question concerning McGinty and Clinton.
17% feel she is too supportive, 5% not supportive enough, with 43% saying it has been the right amount. 35% responded that they didn't know.
The Monmouth University Polling Institute conducted this survey from August 26th to 29th. They contacted 402 likely voters. Interviews were conducted by a live caller in English, including 351 drawn from a list of registered voters (200 landline/151 cell phone) and a random digit dial supplement of 51 cell phone interviews. The margin of error is +/- 4.9%.