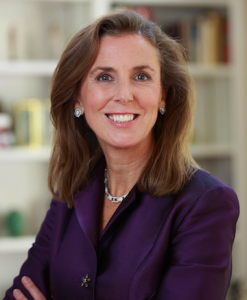 McGinty has picked up yet another labor endorsement.
The Pennsylvania State Building and Construction Trades Council announced they are supporting the Senate candidacy of Gov. Wolf's former Chief of Staff.
"When asked if she has what it takes to stand up for Pennsylvania's workers, Katie McGinty is the only candidate in this race who can point to real, tangible achievements as proof," said Pennsylvania State Building and Construction Trades Council President Frank A. Sirianni. "As Secretary of Environmental Protection, Katie fought for us, bringing good, family-sustaining jobs home to our communities. As Senator, she will continue to advocate for our state, championing smart investments that will support a robust workforce, strong infrastructure, and a brighter future for Pennsylvania."
"I cannot stress enough my gratitude to the women and men of the Pennsylvania State Building and Construction Trades Council, both for their support in my campaign and the work they do every day literally to build our commonwealth," said Katie McGinty. "In the Senate, I will fight to bring clean, high-tech manufacturing back, rebuild our infrastructure, and expand economic opportunity through job training and apprenticeship programs. We need to create good-paying jobs in Pennsylvania and I'm honored to partner with the building and construction trades so that hardworking families will have the opportunities they need to succeed."
McGinty is running in the Democratic primary against Braddock Mayor John Fetterman and former Congressman Joe Sestak. The election is set for April 26th.