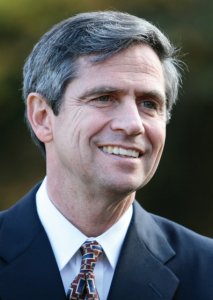 Expect to see a lot of Joe Sestak commercials in the final 10 days before PA's primaries.
Accountable Leadership, a pro-Sestak super PAC, has pulled in $829,893 since the turn of the year, tapping 95 individuals and 7 business and PACs for contributions.
The super PAC's biggest contributor was The Connell Company of Berkeley Heights, NJ to the tune of $100K.
Two donors kicked in $50K of their own money – Patricia Bauman, President of the Bauman Foundation, and Thomas Hagen, Chairman of the Board of Erie Indemnity Company.
Seven people made $25K contributions in Q1, including former U.S. Ambassador James C. Hormel, the first openly gay man to serve in that position.
The super PAC also pulled in 5 contributions of $20K and a dozen at $10K each – including one from actor Michael Douglas.
40% of the super PAC's contributions came from out-of-state, with 9 donors in New York City leading the way by chipping in $55,500.
Six Philadelphians donated $37,250, 5 from Wayne pitched in $34,500, and another handful of donors from Newtown Square contributed $31,500, while the super PAC raised just $18,500 from 4 in Pittsburgh.
The Accountable Leadership PAC opened its checkbook four times for TV advertising buys in support of the former Congressman, paying The Campaign Group of Philadelphia $236,900 since March 22.
Today is the deadline for candidates to file their campaign finance disclosure forms with the FEC.