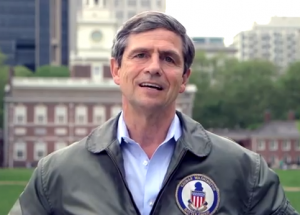 The final pre-primary top-line fundraising numbers for Joe Sestak have been revealed.
According to Laura Olson of the Morning Call, the former Congressman raised $640,000 from January 1st to April 6th.
Over that time period he spent almost $1.5 million, leaving him with $1.7 million cash on hand.
This latest total is not only less than McGinty's $1.8 million haul but also behind the $830K brought in by a pro-Sestak Super PAC. It seems that the Super PAC's efforts are helping Sestak close the gap as the campaign enters its final days.
The full FEC filings are set to be released today and we hope to have detailed reports soon.
Sestak is running against former Chief of Staff to Gov. Wolf Katie McGinty and Braddock Mayor John Fetterman in the Senate Democratic primary on April 26th.