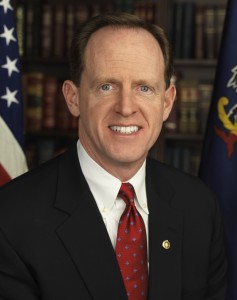 Sen. Pat Toomey is still steadily raking in the dough.
The Senator continues to see his campaign funds rise as his re-election campaign account reaches $8.3 million, according to Laura Olsen of the Morning Call.
This new fundraising figure shows Toomey's cash on hand has increased by $1 million since the first fundraising quarter, as the campaign raised an additional $2.2 million for election during the last three months.
In the first quarter, the Sen. Toomey raised $2.1 million.
Compared to another Democratic challenger, Joe Sestak, Toomey has quite the financial advantage, as Sestak only had $1.7 million on hand at the end of March.
While Allentown Mayor Ed Pawlowski pulled out of the race after an FBI raid at City Hall, his first fundraising report still must be filed by today's deadline.