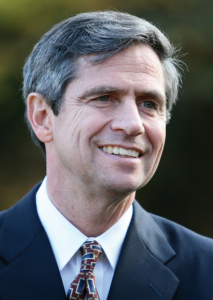 Joe Sestak's campaign seems to be in a bit of a slump ever since Katie McGinty has entered the race, as he's now lost the last two fundraising quarters.
Nevertheless, the former Congressman stills hold the cash on hand lead over McGinty, and it appears that Braddock Mayor John Fetterman had a weaker 4th Quarter after starting off strong.
All of the Democrats fall well short of the incumbent's totals, though, as Senator Pat Toomey currently has $9.58 million cash on hand.
Top-Line Numbers
Joe Sestak pulled in $374,088.69 and spent $184,413.63. At the moment, he has $2,584,622.99 cash on hand.
Contributions
Sestak received a majority of his money, $365,960, from individual donors and most of those donations were less than $1,000.
The candidate who likes to state that he isn't a part of the establishment can point to his PAC totals as proof. The former Congressman received just $7,897 in PAC money with $5,000 coming from his own Deep Blue PAC.
Former Allegheny City Council candidate Caroline Mitchell gave $2,000 while former Mercer County Commissioner Ken Ammann threw in $250. Finally, the PAC of the law firm Stroock, Stroock & Lavan contributed $500.   
Expenditures
Like nearly all candidates most of the ex-Admiral's money went to staff, consultants and supplies for the office.
The biggest sum of cash, $19,532.83, went to GSI Inc., which consults progressive candidates and organizations when it comes to fundraising strategy.
The campaign paid Blue State Digital $3,125 for advice on online techniques and $2,250 to NGP Van to rent their software. Another $3,237 went towards online tools from Wired for Change as well as $1,400 for the use of the database of Leadership Directories.
Finally, $8,931.32 went to the Kennedy Printing Company.