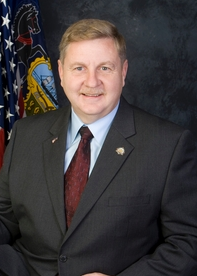 The 2018 Senate field looks like it's beginning to shape.
According to Pat Cloonan of the Herald-Standard, State Rep. Rick Saccone may decide to challenge Senator Bob Casey next year.
"Yes, I am seriously considering a Senate run, and I am looking for feedback from the people of Pennsylvania," Saccone told Cloonan.
Rep. Saccone is one of the most conservative members of the state legislature. Last year, he made headlines with legislation that would require schools to display "In God We Trust".
He isn't the first Republican, however, to make his interest in this race known.
Last month, Ryan Briggs of City & State revealed that Congressman Pat Meehan is also weighing a bid to take on Sen. Casey.
Saccone has served in the State House since 2011. The 39th district includes parts of Allegheny and Washington Counties.