PA Superior Court Candidates' Final Push Before Nov. Election
By Ali Carey and Keegan Gibson
The two candidates for Pennsylvania Superior Court are busy gearing up for the November election. PoliticsPA checked in with Republican Vic Stabile and Democrat David Wecht to get the  scoop on their campaigns.
Each candidate had raised only about $130,000 as of the most recent campaign finance reports, so the campaign is more about shoe leather than strategy.
Stabile is busying traveling throughout Pennsylvania trying to reach out to as many groups as possible.  While he is not a judge, Stabile is a former state attorney who defended state agencies in trial and appellate courts.
Even though it's a state wide race, Stabile's strategy is to treat the race like it's much more local.
"It's a tough race to run because it's a mid year and people generally are not all that interested in judicial race so you have to really work hard to get your message out to them," said Stabile.
When we checked in with Stabile, he was on the road and hadn't been home in about 5 days.  He expressed tremendous gratitude to his campaign team and he is confident that they will help him "sprint to the finish line" as the election draws near, reiterating that he's running a grass roots campaign even though it's a statewide election.
He admitted that fundraising has been challenging as expected and he doesn't have any "big-to-do staffers" because they simply can't afford it.
"We will do the best with what we have and hopefully that will be enough to get us over the finish line," said Stabile.
Instead of focusing on the finances, Stabile is concentrating on getting out and meeting as many voters as possible.  He wants voters to know that he's a people-person with almost 30 years of broad base leader experience in the courts and he's the only candidate with solid experience handling appellate cases.
Stabile wants voters to know he has immense respect for the Superior Court.
"I firmly believe these are the peoples courts and I will not legislate from the bench. This position is not about any personal agenda or ego.  The position exists for them [the voters] not for the person holding the office," said Stabile.
David Wecht hopes to leverage his judicial experience to edge out his opponent.  Wecht has served on the Court of Common Pleas for PA's Fifth District since his nomination by the Governor.  He was unanimously confirmed by the Senate in February 2003 and he was highly recommended by the Pennsylvania and Allegheny County Bar Associations. He also has published extensive scholarly writing and graduated in the top of his class at Yale University.
"I have the extensive experience as a lawyer and as a judge behind me and having decided thousands of cases and written numerous opinions and having dealt with all five areas of the Superior Courts jurisdiction," said Wecht.
Like Sabile, Wecht emphasized the importance of the appellate courts.
"There is nothing more important than electing a qualified, capable, intellectual judge to these positions," Wecht said.
His campaign launched the only television ad of the election cycle so far, an upbeat 30-second spot that highlights Wecht's family and resume. It's airing on cable and broadcast in southwestern PA.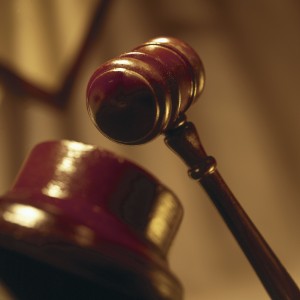 Wecht's campaign manager is Mike Dineen.  He is not contracted with a fundraising team and he has lots of volunteers that are helping out.  He also suggested that this is a particularly difficult year to raise money because there is some "donor exhaustion" from last year's campaign.  Despite that, he is optimistic about the money they have raised so far.
Wecht is also out campaigning, trying to meet as many voters as possible.  He said his campaign in continuing to receive financial contributions and he is very impressed and appreciative of the state party's support.
On Friday October 17th Wecht and Stabile participated in a forum sponsored by Capitolwire & Widener University School of Law.
Back in May the Pittsburgh Post Gazette endorsed Stabile during the GOP Primary campaign, but on Monday the Pittsburgh Post-Gazette Editorial Board announced it endorsed Wecht in the general.
In a fine show of civility, each candidate took a pass when offered the chance to speak critically about his opponent.