Pa. Supreme Court Orders Smith to Call Special Elections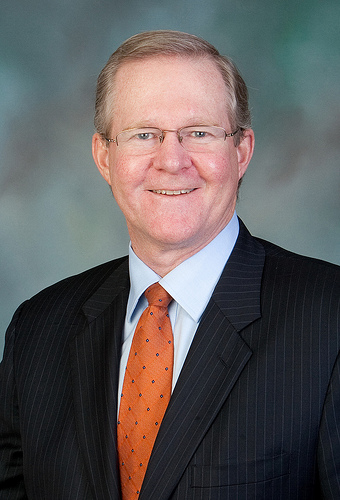 Another court decision, another redistricting victory for Democrats. The Pennsylvania Supreme Court Wednesday ordered Speaker Sam Smith to issue writs of election to fill six vacant State House Seats using 2001 lines.
In a 4 to 3 ruling, the court rejected Smith's argument that the special elections must wait for newly drawn district maps. It came in a response to a lawsuit by citizens saying that the extended vacancies diminished their constitution right to representation.
"The Honorable Samuel H. Smith, Speaker of the Pennsylvania House of Representatives, is hereby ordered to issue forthwith writs of election for special elections to fill the vacancies in the House of Representatives, Legislative Districts 22, 134, 153, 169, 186, and 197."
Minority leadership did not participate in the suit, but there was no shortage of support for the litigation by Democrats this month.
It's another legal setback for Republicans, and could make their math in Harrisburg slightly tougher. Currently, the House GOP needs 99 votes to pass legislation. When all 6 vacancies are filled, they will need 102. And if 4 or more seats are filled by Democrats – as is likely – they will require slightly stricter discipline within their own caucus. Given the tough time the GOP has had this session with vouchers and prevailing wage changes, that's nothing to take for granted.
However, Republicans holding out hope for a delayed primary using new, 2012 lines, take heart. The Court ordered the special elections be held with the, "with the next ensuing primary election." The ruling did not seek to mandate that the primary be held on April 24.
Smith had declined to call for the elections on the grounds that the map is in flux due to redistricting. He cited a 2001 change to the election code, written in response to past redistricting problems, which states that, "the presiding officer of the house shall have the authority, notwithstanding any other provisions of law to the contrary, to delay the issuance of a writ of election until ten days after the date the final plan attains the force of law."
Noting the Court has yet to review that particular statute, the ruling explained that the constitutional requirement for representation required speedy special elections and the Speaker does not have the broad, discretionary power to delay them indefinitely.
"In short, there is no apparent reason why the constitutionally mandated, ministerial duty to issue writs of election to fill vacant House seats can or should be deferred pending the outcome of the reapportionment process."
The three dissenting justices sided with Smith and his interpretation of the statute.