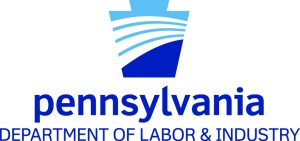 The Department of Labor and Industry released its January unemployment numbers for the state.  They show a two tenth of a point drop from December's numbers, putting the rate at 5.2%.  
Pennsylvania's unemployment rate is above the national rate of 4.8% for January, a tenth of a percent higher than it was in December.  The national rate fell in February to 4.7%.  Pennsylvania's rate for February will be released later this month.  
The employment of Pennsylvania residents increased by 4,000 and number of unemployed Pennsylvanians fell by 19,000.  This is the fifth consecutive month where the employment number rose and the unemployment number fell. 
This is good news for the Governor. If the rate continues to fall it will become a major part of his talking points on economic successes during his first term.  
Republicans are framing the argument that Pennsylvania's rate is higher than the national rate.  
"Pennsylvania's economy continues to lag behind much of the country. We're being held back by a bloated bureaucracy, failing schools, and punitive tax policies," Pa. GOP chairman Val DiGiorgio said in an emailed statement.  
PoliticsPA has reached out to the Governor's office for comment.