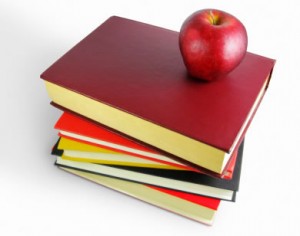 Pennsylvania will receive more than $51 million dollars under the Obama administration's Race to the Top contest.
Pennsylvania joins Michigan, Georgia, Kentucky, New Jersey and Vermont in receiving funds from the 2013 Race to the Top Early Learning Challenge. The state ranks third on the list of most funds received with $51,734,519.
RTT-ELC has awarded more than $1 billion to states since its inception three years ago.
"RTT-ELC supports states in their systemic efforts to align, coordinate and improve the quality of existing early learning and development programs across multiple funding streams that support children from birth through age five," the White House said in a press release.
The program is administered jointly between the Department of Education and the Department of Health and Human Services, and the two respective department secretaries Arne Duncan and Kathleen Sebelius.
"By investing in high-quality early learning through programs like Race to the Top –Early learning Challenge, we are able to close achievement gaps, provide life-transforming opportunities for children, and strengthen and build a thriving middle class," Duncan said. "Thanks to the leadership of governors, state officials, and education advocates, these states have created plans to develop high-quality early learning systems"
Duncan and Sebelius will meet with the governors of the grant-receiving states today to discuss the importance of early learning.
"High-quality early learning programs are known to improve student achievement and prepare students to enter kindergarten," Governor Corbett said. "As a national leader, Pennsylvania offers early education opportunities to our youngest citizens and this investment will help us to further improve and expand our existing quality programs."
According to the White House release, states can use RTT-ELC funds to establish culturally, linguistically and developmentally appropriate early learning and development standards across domains of school readiness for children. The program also ensures that the standards are applied to all of the early learning programs in the state.
While promoting health and family engagement strategies, the White House release said that the program also builds and improves Tiered Quality Rating and Improvement Systems that already exist within the state.
After the Obama administration's announcement, Rep. Chaka Fattah (D-Philadelphia), released a statement expressing his support for Pennsylvania receiving the grant.
The 2007 National Summit on America's Children, which was a leading factor in the creation of the RTT-ELC, was co-chaired by Fattah.
"This grant is an exciting opportunity for Pennsylvania to expand access across the Commonwealth to quality early learning initiatives and a strong commitment to our statewide educational community," Fattah said. "Evidence has shown that effective early childhood education is a key factor in future educational and career success. For the U.S. to remain a global leader, we must be investing in these future generations, and that starts with enrolling all of our nation's children in an early learning program. I have joined with President Obama in making early education a national priority, and I am proud to see Pennsylvania honored as a recipient of this competitive grant program."
Senator Casey also lobbied on behalf of Pennsylvania's application for the grant.
"High-quality early education and child care boosts the nation's productivity, prosperity and competitiveness by giving our children the best shot at success and ensuring a stronger workforce," said Casey. "I'm pleased that children in Pennsylvania will be at the forefront  of this new investment in early education and I'm confident that it will pay dividends for students, families and our state's economy."
In 2014, the Obama administration's budget request invests $75 billion in funding for preschool education that supports universal access for children from low and moderate income families through a state partnership.
"This administration is committed to ensuring all children have a chance to succeed," Sebelius said. "An investment in our children is an investment in our nation's future."