PA Working Families Releases Philly City Council Endorsements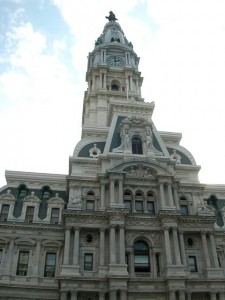 Pennsylvania Working Families today unveiled their endorsements in the Philadelphia City Council races.
The board voted for incumbents Wilson Goode and Blondell Reynolds Brown as well as challengers Isaiah Thomas, Helen Gym, and Sherrie Cohen.
"Challengers Helen Gym, Isaiah Thomas, and Sherrie Cohen represent the core values of the Pennsylvania Working Families organization, and will bring much-needed energy and a fresh perspective to the Philadelphia City Council," Pennsylvania Working Families Director Kati Sipp said. "Together with our allies on city council, Wilson Goode and Blondell Reynolds Brown, they will work tirelessly to tackle head-on the issues that matter most to Philly's working families."
Each of the endorsees responded to the news.
"I am pleased to receive the endorsement of Pennsylvania Working Families, a coalition of progressive organizations that fight for economic justice," Councilman Wilson Goode said. "My legislative work has always been focused on creating new opportunities for the economically disadvantaged. Together, with Working Families, we will continue to bridge the gap between the haves and have-nots!"
"I am proud and grateful for the support of Pennsylvania Working Families, and even more thankful to the organization for its work toward improving the lives of all citizens. Working Families' agenda for social and economic opportunities for all Americans reflects the important work I have done. We, together, must continue this mission in City Council," Councilwoman Blondell Reynolds Brown stated.
"I'm grateful to have Pennsylvania Working Families' endorsement," Helen Gym responded. "Our city is facing great challenges, whether it's addressing the crisis state of our education system, raising low wages, ending discriminatory policies in our criminal justice system, or ensuring that corporations can't buy politicians to do their political bidding. From my first day in office, I will do everything I can to make Philadelphia a great place to work and live for all Philadelphians, not just the ones who wield political power."
"I am very pleased to have Pennsylvania Working Families' support for my campaign for Philadelphia City Council-at-Large," Isaiah Thomas said. "The status quo in Philadelphia isn't good enough. Our city must do a better job of educating our young people. With my years of experience as an educator, I will make fixing our failing education system a top priority. As a member of City Council, I will work to make real change for Philadelphia's working families."
"As a lifelong activist in economic, social, and racial justice causes, I am passionate about the vision and policy of Pennsylvania Working Families," stated Sherrie Cohen. "I look forward to being a champion on City Council of our shared agenda of building grassroots power for justice and a city which puts the human needs of Philadelphians first."