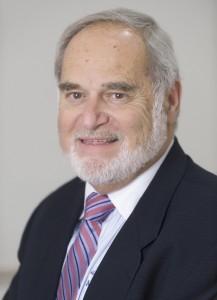 After Chairman of the PA Democratic Party Jim Burn announced that he will be stepping down on Sept. 12th, many have been wondering who his successor will be.
Montgomery County Chairman Marcel Groen was viewed as the favorite to take over leadership of the party, but a PoliticsPA poll showed that an overwhelming majority of readers do not believe he will assume the position.
Nevertheless, Groen continues to garner support, with the most recent endorsement coming from the Pennsylvania Young Democrats.
"Chairman Groen has built an effective Young Democrats presence, as well as a strong bench of candidates, in Montgomery County. We are looking forward to working closely with him to ensure young people have an active voice within the State Party," said Pennsylvania Young Democrats President Megan Winters.
The Pennsylvania Young Democrats hope to see Groen keep Pennsylvania blue.
"I am honored to receive the endorsement of the Pennsylvania Young Democrats," thanked Groen. "Young people are the backbone of our Party. My success in Montgomery County has been due in large part to the dedication of young people, many of whom have been candidates or currently serve in elected office."