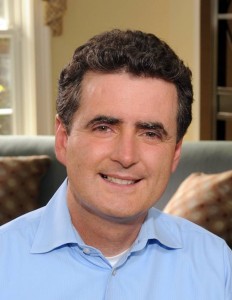 One of the more entertaining primaries for 2014 is officially set as Democratic candidates Shaughnessy Naughton and Kevin Strouse surpassed the threshold to qualify for the May primary ballot.
Naughton, a businesswoman and chemist, compiled the most petition signatures with over 3,000 collected. Strouse, an Iraq and Afghan war veteran, was able to hand in a total of about 2,500 signatures. A detailed study by PoliticsPA of the scanned reports posted on the State Department's website resulted in a total of 3,080 signatures for Naughton and 2,509 for Strouse.
"Gathering signatures over the past several weeks has taken me throughout the district and allowed me to meet thousands of supporters," Naughton said. "With over 3,000 signatures, I am more determined than ever to take this fight to Mike Fitzpatrick's doorstep in November."
"We're incredibly proud of the grassroots support for our campaign represented by the over 2,500 petition signatures collected by our volunteers," Strouse's campaign manager Brendan McPhillips told PoliticsPA. "While most campaigns rely on high traffic canvassing to get on the ballot, our campaign ran a data-driven petition process, having conversations with voters at their doorsteps where they made it clear that the 8th District is ready for a proven leader like Kevin Strouse."
Naughton and Strouse are competing to take on Rep. Mike Fitzpatrick (R-Bucks) in November.
Fitzpatrick, who is running unopposed in the Republican primary, filed 5,500 signatures – just about the amount of Strouse and Naughton combined.