http://youtu.be/nXnhMoT1Ohg
The PAGOP is highlighting this video of candidate Kathleen Kane saying an Attorney General couldn't choose which laws to enforce – days after she did just that on the issue of same-sax marriage.
But the party is staying quiet on the underlying issue of same-sex marriage.
"The Attorney General Does not have the right to pick and choose which laws he or she enforces," Kane said during a March 2012 segment on PCN. "And in fact, that's a dangerous proposition."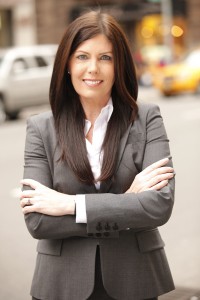 She was chiding her primary opponent, former Congressman Patrick Murphy, who had said he would refuse to enforce a GOP-proposed ultrasound mandate.
Last week Kane said her office would not defend the state against a challenge brought by the Pa. chapter of the American Civil Liberties Union against the state's ban on same-sex marriage. She said she wouldn't defend a law she believes is unconstitutional.
"Kane's shameless publicity stunt is now revealed as stunning hypocrisy," the PAGOP said in a press release.
Kane's office did not respond to a request for comment.
Governor Tom Corbett gave a similar response, as did other Republicans. But even some independent and liberal commentators said Kane was in the wrong. Stu Bykofsky of the Philadelphia Daily News said she should resign.
"The problem with Kane's maneuver is that it sets a precedent that can come back to bite liberals in the butt," wrote Philadelphia Magazine columnist Joel Mathis.
Democrats and gay rights advocates have roundly praised Kane's decision.
There's a bit of wiggle room between the concept of enforcing the law and defending it, particularly since the U.S. Supreme Court overturned a federal prohibition against same-sex marriage recognition in June.
Legally, Kane has the authority to defer the defense of a law to the Governor's office – which she has done in this case.
But the fact that the GOP is focusing on the AG's duties, rather than the subject of same-sex marriage, shows the party believes Kane has the upper hand on that issue.
Asked specifically whether the party supports or opposes repealing the same-sex marriage ban through legislative channels, Executive Director Bob Bozzuto took a pass.
"The only issue that is an issue right now is that our legislature passes laws, Governors sign them and Attorneys General defend them in court," he said.
For the past year, public polling has shown growing support for same-sex marriage among Pa. voters. Most now support the concept. Even more support civil unions for gay and lesbian couples.
The problem for the GOP? Most voters probably care a lot less about legal nuances than they do about the issue of same-sex marriage.
"Anybody who thinks process, not opinions on same sex marriage, will drive opinion on AG decision has spent too much time in Harrisburg," observed Jon Geeting of the left-leaning blog Keystone Politics.