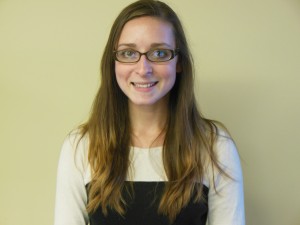 The Pennsylvania Republican Party hired a youth outreach director going into the 2014 elections.
"Sarah brings a wealth of experience in organizing grassroots Republicans throughout the country," Gleason said. "In the months ahead, Sarah will reach out to young Republicans throughout the Commonwealth as we work to elect Governor Tom Corbett, Lieutenant Governor Jim Cawley and our entire Republican team. I am excited for Sarah to join our team, and look forward to her success in the coming months."
Last year, Sarah worked for the Republican National Committee as a Regional Field Director for the 2013 New Jersey Gubernatorial race. Previously, Sarah served as Finance Coordinator for Dan Winslow for U.S. Senate campaign, and as a member of the Ohio Victory Field Staff during the 2012 election cycle.
Schultz is a graduate of the Commonwealth Honors College Scholar at the University of Massachusetts Amherst.
The PAGOP and Schultz will have their hands full this year as Corbett faces a tough bid for reelection and Democrats make a serious push to regain the State Senate.