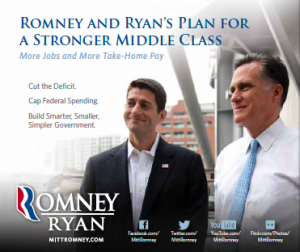 They may not be on TV, but Republicans are spending money on voter contact in Pa. We've got copies of the latest mail pieces from the Romney campaign and the PAGOP.
No presidential campaign is on TV here, but both are working the ground game and Republicans are insisting the state remains in play.
These went out to Pa. voters statewide over the past week. A Romney spokesperson characterized this as a persuasion mailer.
The Romney mailer:
Romney for President Spending, "Another Day"
The PAGOP mailer:
And here's a simple one from the Republican Federal Committee of PA: