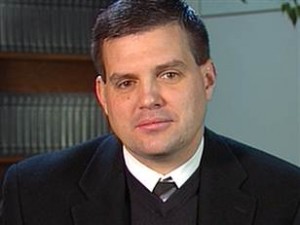 Former assistant football coach at Penn State, Jay Paterno announced that he is withdrawing from the race for Lieutenant Governor.
He was facing a petition challenge from Harrisburg City Councilman and Lt. Gov. hopeful Brad Koplinski.
The following is his full statement.
This afternoon I am announcing my intent to withdraw from the Lt. Governor's race. Over the past twenty-four hours in talking with attorneys it has become clear that the ballot challenge could be a long process with potential decisions and appeals carrying beyond Monday's hearing.

With less than two months remaining before the primary I do not want an ongoing legal back and forth to be a distraction in this race. The outcome of this election is too important for the future of the working families and all the people of this Commonwealth.

While I have always believed that you fight for what is right, there are times in life when personal ambitions should give way for the good of the whole. To that end I am stepping away. It is my hope that a focus on a thorough airing of the issues allows the best Democratic candidates for Governor and Lt. Governor to lead us into November.

I thank everyone who has supported our campaign. I know we entered this race late and I alone bear responsibility for that and for any shortcomings in our efforts.

As I have stated at every campaign stop I would be honored to be the nominee, but if I fell short of that goal, I would work hard to help the Governor and Lt. Governor nominees win the election in November. That has not changed. I will continue to advocate for the issues of Education, Employment and Equality that we all feel passionately about in any way I can contribute.
In addition to Koplinski, remaining in the Lt. Gov. race are Bradford County Commissioner Mark Smith, State Rep. Brandon Neuman, State Senator Mike Stack and former Rep. Mark Critz.