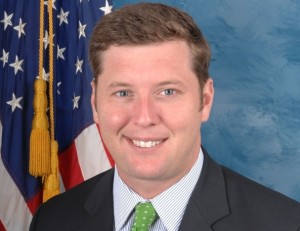 Patrick Murphy could soon be heading back to Washington, D.C.
According to Jonathan Tamari of the Inquirer, President Obama intends to nominate Murphy to be the next Under Secretary of the Army.
Murphy was the first Iraq War veteran elected to Congress when he defeated Mike Fitzpatrick in 2006. Fitzpatrick won the rematch in 2010.
During his tenure, Congressman Murphy was a leader in the effort to repeal the armed forces' "Don't Ask, Don't Tell" policy. President Obama signed the legislation in December 2010.
In 2012, he ran for the Democratic nomination for Attorney General but lost to Kathleen Kane.
Kane's victory was largely attributed to the support of former President Bill Clinton.
Murphy was among President Obama's earliest endorsers. Now that decision, which may have cost him one office, may have also aided his track to another.