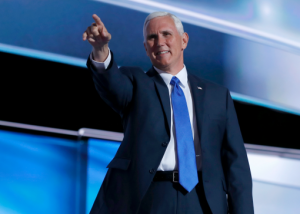 Mike Pence is coming back to the Keystone State.
The Indiana Governor and Vice Presidential nominee last visited the commonwealth during an August swing through Southeast PA.
It was on that trip that Pence visited Bucks County.
You probably remember it, however, as the time that barber cut Pence's hair without knowing who he was.
Pence is set to visit Kentmore Industrial Park in Dunmore, just outside of Scranton. The event is set for Wednesday at 7:00 p.m. and the doors open at 4:00 p.m.