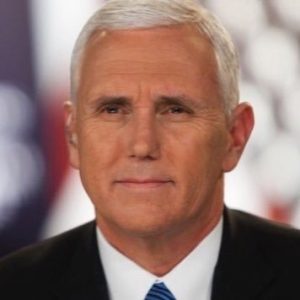 Vice President Mike Pence visited Bethel Park to help campaign for state Rep. Rick Saccone's Congressional bid in the special election to replace Congressman Tim Murphy.
"I'm here today because we're just getting started.  As the president said yesterday, this is just the beginning, and that's why we need Rick Saccone in Congress to keep America moving forward," Pence said according to the Post-Gazette.   
Pence spent most of his speech talking about what he views as the successes of the Trump administration, including the appointment of Supreme Court Justice Neil Gorsuch, passing the tax reform bill, and the administration's roll back of environmental regulations.  
Pence said that the "war on coal is over" and that "more than 3 million Americans have already gotten a tax-cut bonus, in just the past month."  
"With Rick Saccone in the House of Representatives and Donald Trump in the White House, and with God's help, we will make America safe again.  We will make America prosperous again. And, to borrow a phrase, we will make America great again," Pence said.  
The visit by Pence was his first of the special election, and follows a visit by President Trump in January.  According to previous reports, Pence will likely return to the district as the March special election gets closer.