Philadelphia Named Finalist for 2016 Democratic National Convention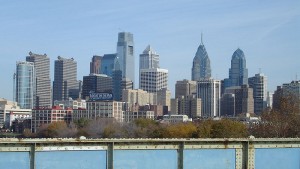 Philadelphia's odds of hosting the 2016 Democratic National Convention have just increased.
Today, the DNC announced their three finalists: Philadelphia, Brooklyn and Columbus.
This eliminates Birmingham and Phoenix from contention.
"We're thrilled to move to the next step of the selection process to determine where Democrats will come together to nominate the 45th President of the United States," said DNC Chair and Florida Congresswoman Debbie Wasserman Schultz.
"We are fortunate to have such a diverse and vibrant group of cities interested in hosting this special event and we thank Phoenix and Birmingham for showcasing their special communities. We look forward to working with Columbus, New York, and Philadelphia as we go forward."
It was also revealed that the convention will take place the week of July 18, July 25 or August 22. Given the recent trend of political conventions being held later in the year, August is likely the favorite.
The party will announce their selection early next year.
"Since our first planning meetings fifteen months ago, I and a small group of dedicated Philadelphians have worked for this day," Congressman Bob Brady said. "Today, we are in the red zone. But like any Eagles fan knows there is a difference between being in the red zone and putting points on the board. I am proud of the effort our team put in, but now is not the time to spike the ball but to redouble our efforts and get the job done."
Rep. Brady also mentioned that the DNC 2016 Host Committee will attend a breakfast briefing in Philadelphia one week from now on December 1st.
The 2016 Republican National Convention will be held in Cleveland. It has been speculated that the parties wouldn't chose to hold their conventions in the same state.
Therefore, this contest could come down to Philadelphia and New York.