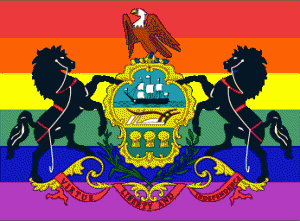 The city of Philadelphia adopted a new policy for transgender students yesterday.
According to Mensah Dean of the Inquirer, transgender students would be allowed to keep their gender identity private and/or be referred to be the pronoun of their choice.
This new set of rules was approved by the city's School Reform Commission.
"It's really important for us to acknowledge and respect all children and how they identify themselves," Superintendent William R. Hite Jr. stated. "This ensures that they are treated fairly, and that everyone understands the protocols that we should use with respect to children who identify as transgender."
This move comes after the Obama Administration weighed in on the issue of transgender students and bathrooms last week in response to North Carolina's own controversial legislation.
The new policy is included in full below:
Students may be addressed by names and pronouns corresponding to their gender identity. This applies to interactions with other students and staff, and all written records, including report cards, class rosters, and photo ID.

Transgender identity, legal name, and sex assigned at birth are confidential.

Students may participate in gender-segregated groups that correspond to their gender identity.

Schools should use gender-neutral language in communication with all students and families, regardless of a student's gender identity.

Students may access locker rooms and restrooms that correspond to their gender identity.

Students may also dress in accordance with their gender identity. Schools may not adopt dress codes on the basis of gender.