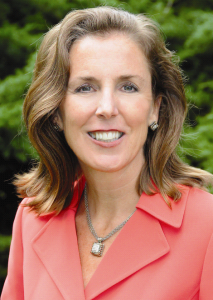 The field of Democrats running for Governor is crowded, and most of them competing in southeast Pa. That means influential labor leaders there are going to be pretty popular for the next 9 months until primary day.
On Thursday Katie McGinty won the personal endorsement of Pat Gillespie, the longtime Business Manager of the Philadelphia Building and Construction Trades Council. The union itself has not endorsed a candidate yet and likely won't until sometime next year.
"I'm supporting Katie McGinty for Governor because she knows how to create jobs for Pennsylvania's men and women," Gillespie said. "Simply put, I support Katie McGinty for Governor because she'll fight for working men and women and she is the strongest candidate to take on Governor Tom Corbett next fall."
Gillespie became Business Manager of the union in 1982; it represents about 60,000 construction workers. He started out working in the Operating Engineers Local 542. He and McGinty share roots in Northeast Philadelphia.
"I am honored to have the personal support of a legendary labor leader like Pat Gillespie," McGinty said. "We share the same commitment to creating jobs across Pennsylvania and his public support shows that our campaign continues to build momentum every day with the voters."
McGinty served as Gov. Rendell's Secretary of the Department of Environmental Protection from 2003 to 2008. Her opponents in the Governor's race include Congresswoman Allyson Schwartz, State Treasurer Rob McCord, fellow former DEP Secretary John Hanger, and former Secretary of the Department of Revenue Tom Wolf.