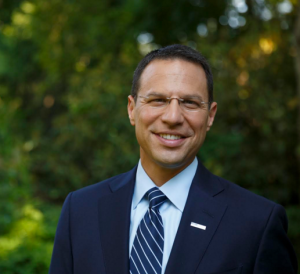 Democratic AG candidate Josh Shapiro picked up another valuable endorsement – this time from the Philadelphia Fraternal Order of Police – as he tries to turn his party-favorite status into a primary victory.
President of the Philadelphia FOP John McNesby said Shapiro has the "integrity, leadership and vision to protect all Pennsylvanians" and called the former State Representative "the partner we in law enforcement need as our next Attorney General."
"Our officers on the street know that public safety is a broad challenge," McNesby said. "Josh will use all of the power of the Office of the Attorney General to keep Pennsylvanians safe, from cracking down on drug traffickers and illegal gun sales to stopping the scam artists targeting Pennsylvania's seniors."
Shapiro has a huge cash advantage over Allegheny County DA Stephen Zappala and Northampton County DA John Morganelli, and his endorsement list continues to grow – with support from Governors Tom Wolf and Ed Rendell, as well as former opponent-for-a-week Jack Stollsteimer and the PSEA.
With beleaguered AG Kathleen Kane now out of the race, the door is wide open for Shapiro, Zappala and Morganelli in the April 26th Democratic primary. The nominee will face the winner of the GOP contest between State Sen. John Rafferty and former Kane press secretary Joe Peters in November.