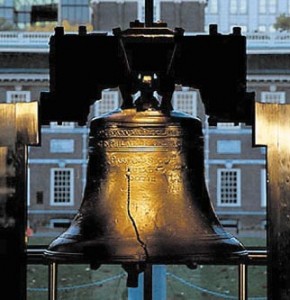 It's not just Democrats who are advocating for Philadelphia to win the bid to host the 2016 Democratic National Convention.
The Philadelphia Republican Party and the PA Business Council are vocally supporting the effort to bring the big event to the City of Brotherly Love.
"As a Philadelphian obviously it's a great thing," Philly GOP Executive Director Joe DeFelice told PoliticsPA. "I believe it will be good for the city. I'm a Philadelphian born and raised so anything that can bring positive exposure is welcome. Plus, it will bring millions and millions in hotel and tourist dollars so hopefully we won't have to raise anymore taxes down here."
Meanwhile, on Friday the PA Business Council illustrated their support through the organization's daily email "pegALERT", which included the following passage:
6). PA. BUSINESS COUNCIL HAS A MESSAGE FOR THE DEMOCRATIC NATIONAL COMMITTEE: The PBC fully supports the bid by Philadelphia officials to bring the 2016 Democratic National Convention to the City of Brotherly Love. If you agree, consider posting this on Twitter: Yo, @TheDemocrats, bring your #2016convention to @PhiladelphiaGov!
The full backing of the city's political and economic infrastructure is a valuable asset as the city prepares for the official visit from the DNC members in charge of choosing a location.
Philadelphia is currently competing with fellow finalists Birmingham, Brooklyn, Columbus and Phoenix to host the 2016 presidential nominating convention.