Philly Tea Party Endorses Romney
By Elyse Clonan, Contributing Writer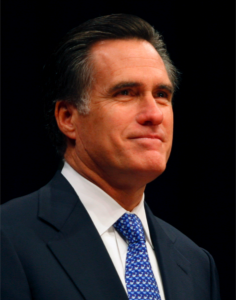 Electability is more important than conservative orthodoxy, according to one prominent Philadelphia-area Tea Party.
Despite Pennsylvania native Rick Santorum's surge in popularity, some in his own home state are choosing to instead throw their support behind former Massachusetts Governor Mitt Romney.  The Independence Hall Tea Party Association PAC threw their support behind him this week.
According to PAC President Dom Adams, Romney is the man the man they believe "can win the Republican nomination and defeat President Barack Obama."
The endorsement was made on Monday, after Santorum's surge but before the results in Iowa.Romney won in Iowa by a mere eight votes. Santorum finished a surprisingly strong second.
The Independence Hall Tea Party PAC, a regional group representing members from Pennsylvania, Delaware and New Jersey, says it is the first Tea Party organization in the country to publicly endorse Romney.
PAC co-founder Teri Adams argued that Romney is an embodiment of conservative Republican values, and also the sole GOP candidate who has polled successfully or on an even par with President Obama.
"It discounts the good sense of millions of Tea Party folks nationwide who have come to realize, or will eventually realize, that the only way to defeat President Obama, whose policies are an anathema to conservatism and the Tea Party Movement, is to rally around his strongest opponent-Mitt Romney-the man who, we believe, will become the next president of the United States," Adams said.
Santorum is likely to face much more scrutiny – conservative and otherwise – now that he has entered the top tier of the race.