PHL-15: 2014 Fundraising Numbers Released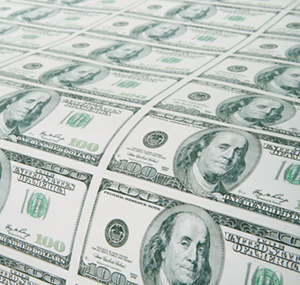 The fundraising numbers for the Philly mayoral candidates are starting to trickle out.
According to Holly Otterbein of Citified, State Senator Anthony Williams leads in terms of cash on hand with $426,000. His campaign also said that the presumed front-runner raised $468,500 last year.
Lynne Abraham's campaign says she raised $549,000 between January 1st, 2014 and January 31st, 2015, a span of a year and an extra month. Additionally, the campaign says Abraham has $410,000 on hand.
The rest of the totals have been confirmed via a finance report, with Ken Trujillo having raised a healthy $368,000. The only problem, however, is that Trujillo has since dropped out of the race. He had $194,500 on hand at the end of the year.
It will be quite interesting to see what, if anything, Trujillo does with that cash.
Soon-to-be candidate Jim Kenney brought in $236,000, and had $76,600 left in his war chest at the end of the year.
Finally, Nelson Diaz raised $87,825 in 2014, with $79,500 on hand at the end of the year.
"While not an official candidate or elected official, and with no campaign staff, Judge Nelson Diaz was able to raise more than $87,000 while exploring the possibility of running for Mayor," said Diaz campaign spokesman Barry Caro. "Since launching his campaign and beginning to hire staff last month, the pace of our campaign fundraising has significantly accelerated. With this initial investment, we're well on our way to raising more than enough to run a full, winning campaign."