PHL-15: Black Clergy and Ward Leaders Back Williams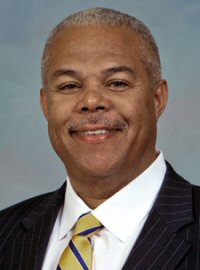 State Senator Anthony Williams has the money, the organization and the name ID, but the one thing he's been missing in the Philadelphia Mayoral Democratic Primary is endorsements.
That's why it's important that Williams secured the backing today of the Black Clergy of Philadelphia and Vicinity as well as the Black Ward Leaders.
According to Chris Brennan of the Inquirer, Williams won the support of the clergy after the political committee voted initially to back Kenney. The full organization, however, went with Williams.
The vote was easier among the Black Ward Leaders with Williams prevailing by a reported 14-5 margin.
"He's got a proven record of delivering for constituents in this city," Black Ward Leaders' Edgar Campbell said of Williams. "And he's got the ability, from his history in Harrisburg, to negotiate for a lot of things the city is going to need from the state."