PHL-15: Katz Toying with Another Run for Mayor of Philly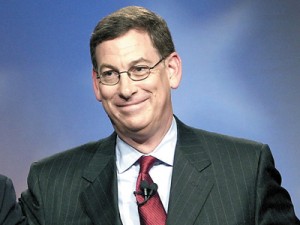 Could the fourth time be the charm?
According to Holly Otterbein of Citifed, Sam Katz has just switched his party registration to Independent.
Katz, who is most known for just barely losing out in the 1999 general election for Philly Mayor when he ran as a Republican, also sought the office in 1991 and 2003.
Last month, Katz admitted he was testing the waters of an independent candidacy while making a case for a Mayor without a party.
"From a governance point of view there's a real advantage to being an Independent. People are sick of partisanship," he told Citified Patrick Kerkstra. "Not that Philadelphia isn't a Democratic city. It certainly is…but there are people who are disaffected and who think of themselves as Independent. Not all people, but most people. Recently arrived Philadelphians; immigrants, millennials and empty nesters clearly think of themselves as Independent because they're not, for the most part, part of the establishment."
At this point, all the declared candidates in the race are Democrats. The field contains State Senator Anthony Williams, former City Councilman Jim Kenney, former District Attorney Lynne Abraham, Judge Nelson Diaz and former spokesman to Mayor Michael Nutter Doug Oliver.