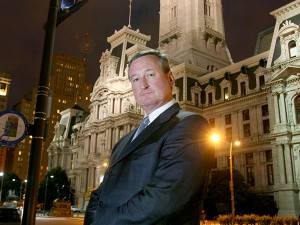 Jim Kenney can add another endorsement to the group he's received this month.
So far, he's won the backing of the AFL-CIO, State Rep. Brian Sims, the PFT and Lodge 5 of the Fraternal Order of Police.
Pennsylvania Working Families, a progressive group that fights for social, economic, and racial justice, unanimously endorsed Jim Kenny for Philadelphia Mayor Tuesday.
"Jim Kenney is the best choice for Philadelphia mayor," said Chris Woods, co-chair of PA Working Families.
"For decades, he has stood up for Philly's working families as a member of City Council, supporting efforts to raise wages, improve Philly's schools, increase access to housing, end the discriminatory practices of the criminal justice system, and limit corporate power in politics…we know he'll represent them when he becomes the next mayor of Philadelphia."
Kenney was happy to receive the endorsement, saying, "I'm proud to receive the endorsement of PA Working Families. As mayor, I will make it my top priority to level the playing field for those Philadelphians who are working low or minimum wage jobs."