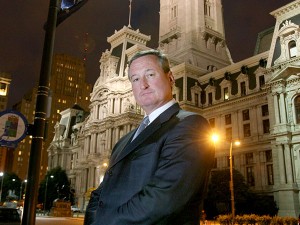 The Philadelphia Democratic Progressive Caucus voted this weekend on their endorsements for Mayor and City Council.
Jim Kenney was "overwhelmingly chosen" by the PDPC as the "most progressive choice for Mayor.
PDPC Vice Chair Danielle Moskowitz says, "Jim's strong, progressive record and his continued commitment to ending stop-and-frisk, creating universal pre-k and increasing the minimum wage made him the clear choice for our endorsement."
She also notes, "Jim was an early advocate for progressive change in Philadelphia."
"PDPC's efforts to increase transparency and raise voter awareness are laudable, and I am proud to have their endorsement," responded Kenney. "I look forward to working with PDPC to move every neighborhood in Philadelphia forward."
Kenney has also been endorsed by environmental groups (Clean Water Action, Conservation Voters of PA, PennEnviornment, and the Sierra Club) as well as recent endorsements by the Daily News and the Philadelphia Gay News.
The PDPC also endorsed candidates in the race for City Council. Their choices are listed below:
Sherrie Cohen
Helen Gym
Paul Steinke
Tom Wyatt