By Keegan Gibson, Managing Editor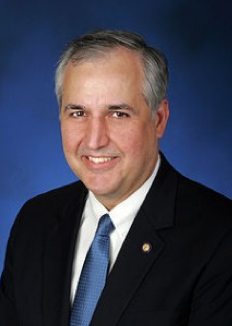 Senate Majority Leader Dominic Pileggi has ruled out a bid for U.S. Senate, the lawmaker told his home town Delaware County Daily Times this morning.
"After a great deal of careful consideration, I have decided not to enter the race for the United States Senate," Pileggi said. "I will continue to focus on my service as Senate Majority Leader, working for positive change in state government. I thank those who encouraged me to run, and everyone who has offered kind words of support."
He is up for re-election to the Pa. Senate in 2012, so he could not have pursued both options.
It ends a week of speculation on Pileggi's political future, including the belief by some in the GOP that he, as the only candidate currently holding public office, would be the strongest opponent for U.S. Sen. Bob Casey.
He's not the first high-ranking Republican to take a pass on the race: every member of Pa.'s congressional delegation and his colleague, Pa. Sen. Jake Corman, have all declined to challenge the incumbent Democrat.