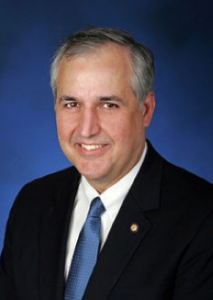 Pennsylvania's State Senate Majority Leader Dominic Pileggi announced today that he has informed his fellow Republicans that they will probably have to continue working on the $29.4 billion budget plan into July.
With only two weeks remaining before the fiscal year ends on June 30, Senator Pileggi said that it's unlikely a new state budget will be approved before then.
Balancing Pennsylvania's budget has been the on political slate for several months, but with current projections estimating the gap could be as high as $2 billion dollars, the conversation has now captured the focus of both the major parties.
Governor Corbett recently stated that he believes the key to controlling the budget is fixing Pennsylvania's pension system. "If we want to be able to spend more on education, more money in agriculture, in tourism…we have to get control of our pension system."
Jay Pagni, the spokesman for Gov. Corbett, reinforced this point by stating that "the governor is prepared to stay as long it takes" until lawmakers address ways to restructure the state's public employee pension systems and liberalize the sale of alcoholic beverages in Pennsylvania.
Earlier today, the Pennsylvania Democratic Party unveiled a new video that points the finger of blame at the Governor, attributing the shortfall to his poor planning and ineffective fiscal decisions.