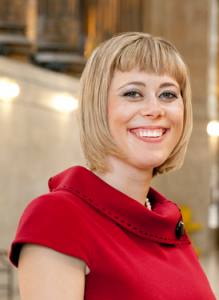 Early on, it's clear that Mayor Bill Peduto wants to take a different approach to Pittsburgh politics.
The recently-elected mayor threw his support behind Pittsburgh City Councilwoman Natalia Rudiak's Open Data Ordinance, a bill that will allow citizens to view "financial and operational data owned by the City via an online portal," said Ashleigh Deemer, Rudiak's chief of staff.
The ordinance was announced earlier today at the City-County Building in Pittsburgh.
The bill allows for greater political transparency, and Rudiak hopes that the newly available information will be used by software developers to further integrate Pittsburgh residents with City developments. She envisions the creation of useful apps that could track public transit and snow removal efforts.
"This ordinance will be coupled with an outreach strategy to engage our growing local tech community," said Rudiak. "We want innovation to address the needs of our neighbors, community leaders, and our very own city employees."
The ordinance itself fits in nicely into Peduto's vision of a "new Pittsburgh." As early as March of 2013, Peduto campaigned on the idea of making government information more readily accessible, which he believed would "spur innovation."
"Open data is about opening the doors of government to the people," he said. "But it is also about spurring innovation and invention as software developers can use this data to build new applications and powerful data systems that will work to improve the quality of life of all Pittsburghers."
Pittsburgh joins 19 other cities and counties who have passed similar laws. Peduto said the initiative will cost about $100,000 in staff time, but he believes that benefits greatly outweigh the costs — both in terms of government openness and department oversight.
Peduto won a landslide victory in November with a campaign that focused on progressive ideals and plans for redevelopment. Although Pittsburgh is very Democratic city, his victory has been viewed as the beginning of a new era of Pittsburgh politics.
His personal victory was compounded by his City coalition also winning big, giving him a strong support base in City Hall going forward.